Stay Connected with us on Facebook!
Our programs provide enriching activities for your child in a nurturing and loving atmosphere.
- Michael Richard
Welcome to Unique Minds Montessori School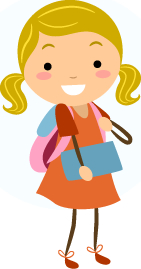 New Millennium Montessori School/Unique Minds Montessori School was voted the WINNER of the BEST NURSERY/DAYCARE and also a Finalist for The BEST LEARNING CENTER per Fort Bend Star "Readers Choice" Awards 2016. And Finalist for Star "Readers Choice" Awards 2017.

---
Unique Minds Montessori School (UMMS) is a premier childcare institution affiliated with New Millennium Montessori Schools, serving the community since 2000. At UMMS every child is encouraged to pursue intellectual accomplishment and is given the keys to success through sensory materials.

Our goal is to provide a strong FOUNDATION for children to flourish, both mentally and physically.

We create an environment where each child can feel special. They develop at their own pace which builds strong self-esteem. We also offer an environment where children can be happy, relaxed and make the fullest possible use of their abilities.

UMMS is proud to be based on a combination of Dr. Maria Montessori's principles of childhood development and unique personal teaching methods incorporated by our Directors.
Please feel free to contact us to setup a time when you can come tour our facility and meet our staff. We look forward to meeting you and your children.
---

Latest News
Program
Highlights